Beat em… Bust em… That's our custom…..
Floyd Mayweather-Manny Pacquiao Boxing Fight of the Century: Tale of the Tape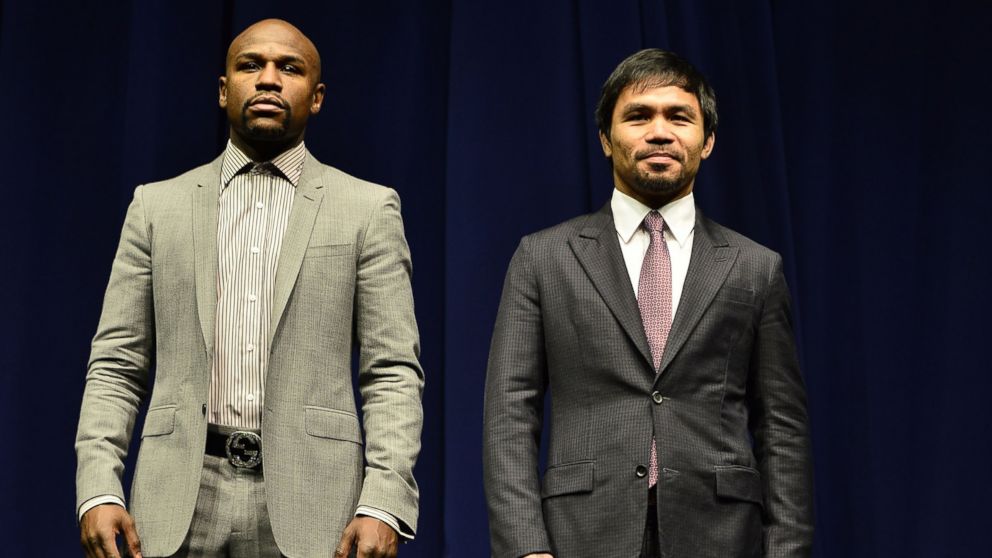 After Saturday, either 
Floyd Mayweather
 Jr. or 
Manny Pacquiao
 will be the welterweight champion of the world — but both opponents in the boxing mega-match will be millions and millions of dollars richer, win or lose.
Mayweather may earn $180 million or more while Pacquiao's side will likely earn about $120 million, the Associated Press estimated.
The official weigh-in will take place on Friday night in Las Vegas before fight night begins on Saturday at 9 p.m. ET at the MGM Grand.
Even the Cheapest Mayweather-Pacquiao Tickets Will Cost $5,000
Money the Big Thing as Mayweather, Pacquiao Ready for Fight
Mayweather, the highest-paid athlete in the world, according to Forbes, grew up in a boxing family.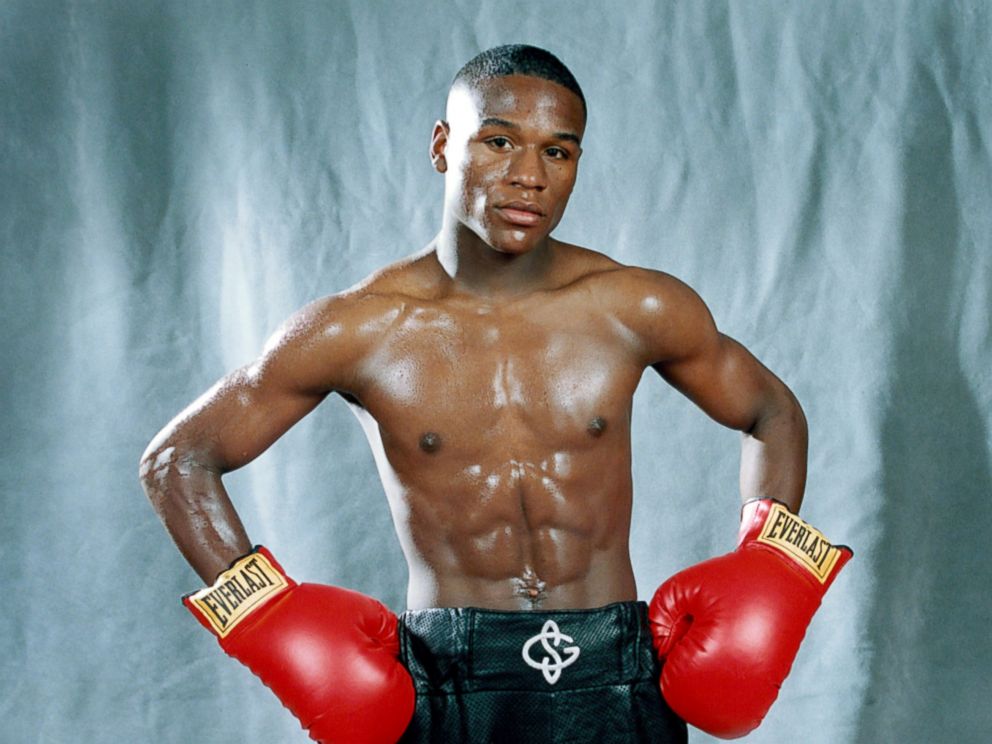 The Ring Magazine/Getty Images
PHOTO: Floyd Mayweather Jr. poses for a portrait, June 11,1998, in Atlantic City, N.J.
His father and trainer, Floyd Mayweather Sr., fought and lost to the legendary boxing champ Sugar Ray Leonard in 1978.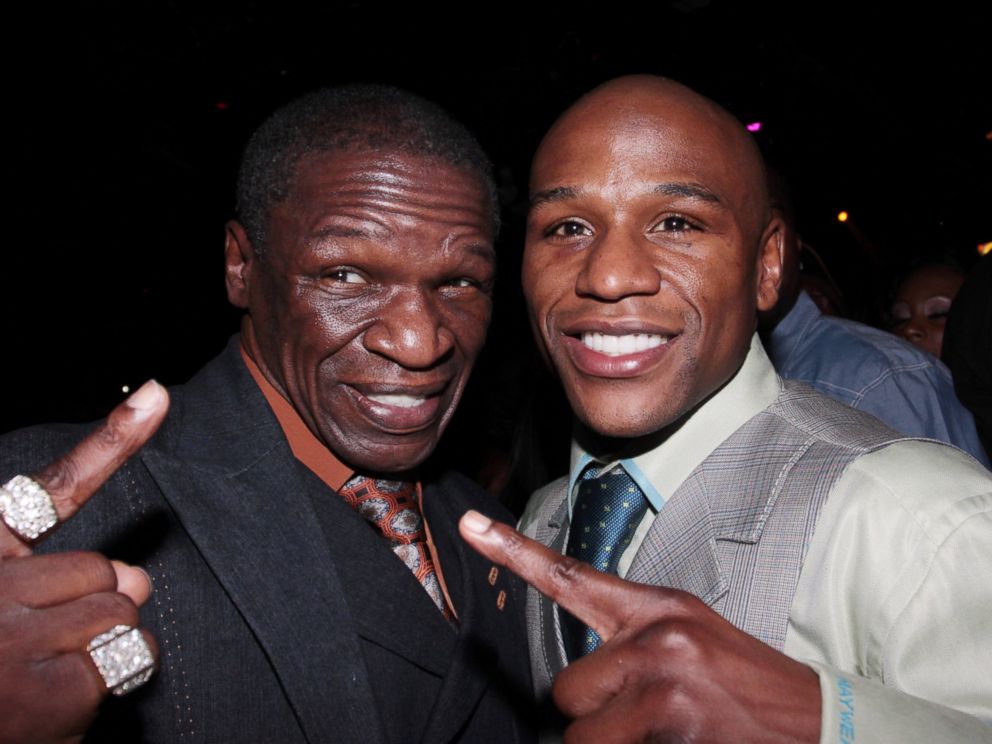 Johnny Nunez/Getty Images
PHOTO: Floyd Mayweather, Sr. and Floyd Mayweather, Jr. attend the official Mayweather afterparty at Studio 54 at MGM Grand on May 1, 2010 in Las Vegas, Nevada.
Pacquiao, born on the southern coast of the Philippines, is spending his second term as a member of the House of Representatives there. As a teenager, he moved to Manila to earn money and soon started boxing.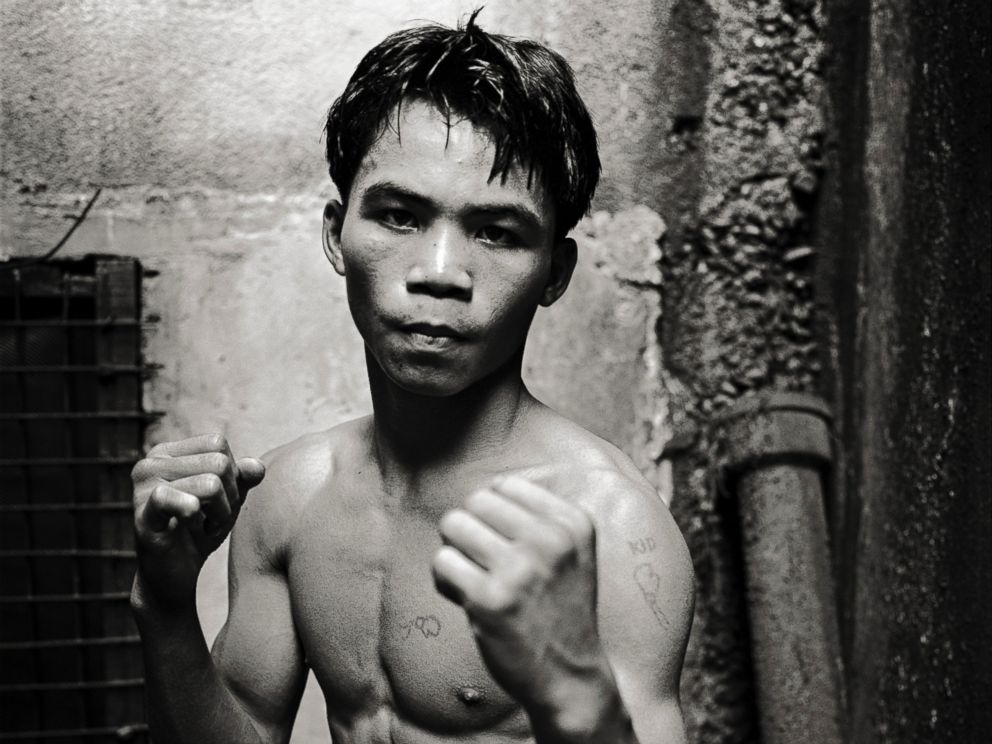 Gerhard Joren/LightRocket/Getty Images
PHOTO: A teenage Manny Pacquiao is seen here at the LM Gym in Manila, Philippines, in 1996.
One opponent of both Mayweather and Pacquiao, Oscar De La Hoya, described his struggle to predict a winner.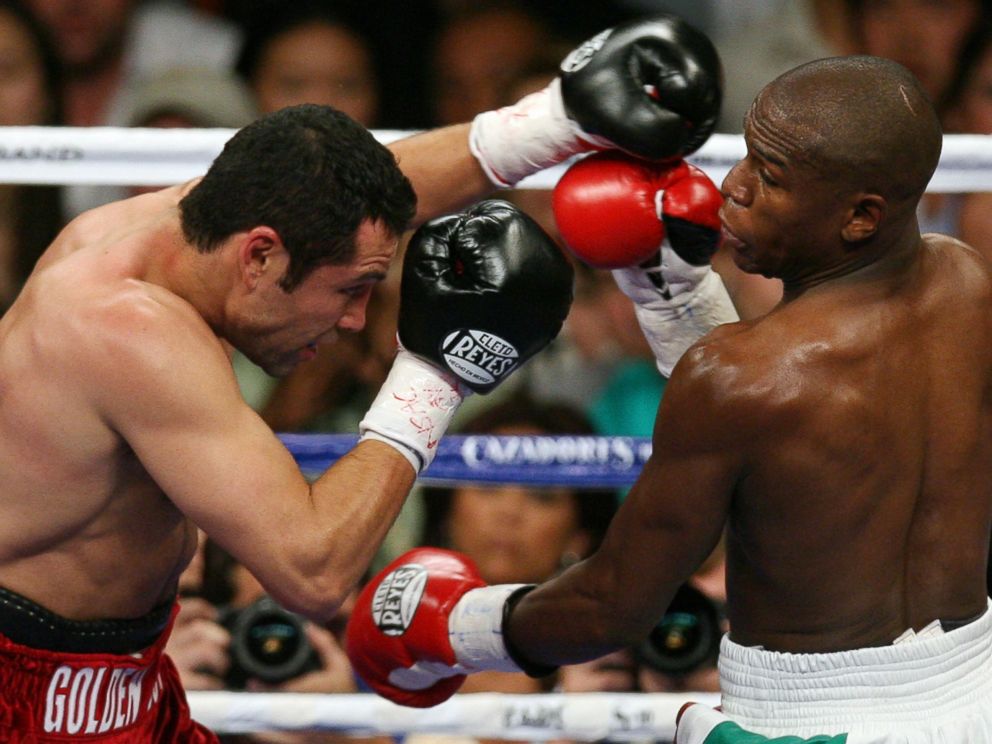 Gabriel Bouys/AFP/Getty Images
PHOTO: Oscar De La Hoya fights with Floyd Mayweather during their WBC Super Welterweight World Championship, in Las Vegas, Nevada, May 5, 2007.
"My head goes with Mayweather, my heart is with Pacquiao," De La Hoya told ESPN. "I like Pacquiao. I like what he stands for, what he believes in. I like his fighting spirit. I respect the boxer [Mayweather] but I love the fighter [Pacquiao].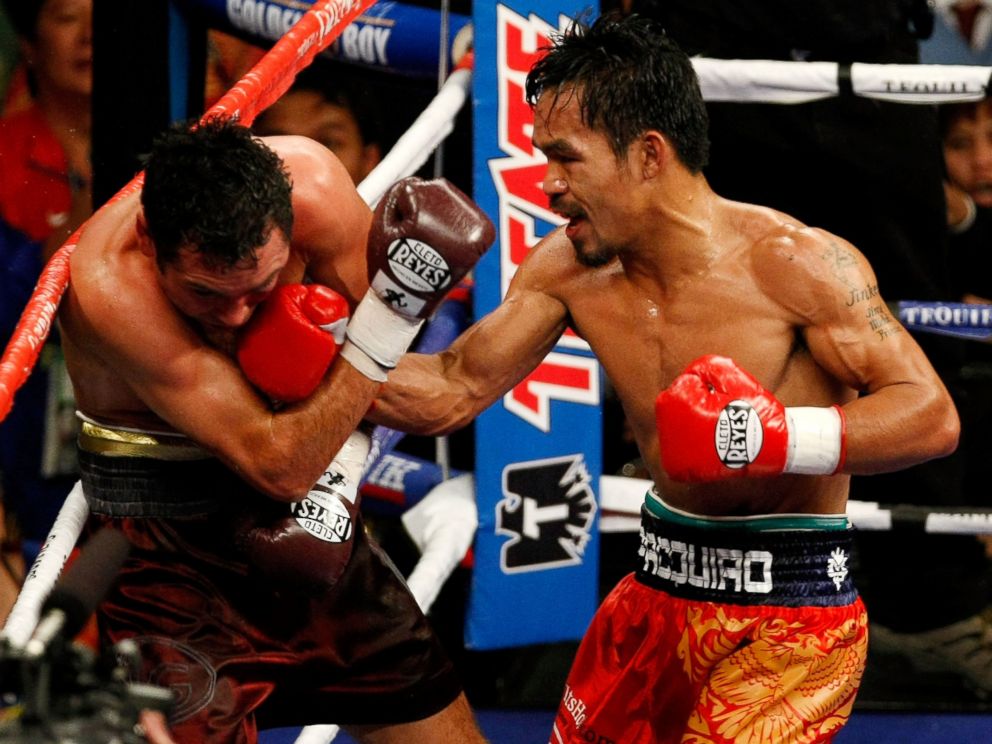 Ethan Miller/Getty Images
PHOTO: Manny Pacquiao of the Philippines fights Oscar De La Hoya during their welterweight match at the MGM Grand Garden Arena, Dec. 6, 2008 in Las Vegas, Nev.
"We know what Mayweather is going to do," De La Hoya said. "He doesn't change his game plan. There's nothing new to his style. With Pacquiao, there is so much room for improvement that he might surprise us."
Floyd Mayweather, Jr.
Nickname: Money
Age: 38
Children: 4
Trainer: Floyd Mayweather, Sr.
Born: Grand Rapids, Michigan
Height: 5 feet 8 inches
Reach: 72 inches
Record: 47 fights, 47 wins, 26 KOs
Emmanuel Dapidran Pacquiao
Nickname: Manny, Pac Man
Age: 36
Children: 5
Trainer: Freddie Roach
Born: General Santos City, Philippines
Height: 5 feet 6 1/2 inches
Reach: 67 inches
Record: 64 fights, 57 wins, 38 KOs